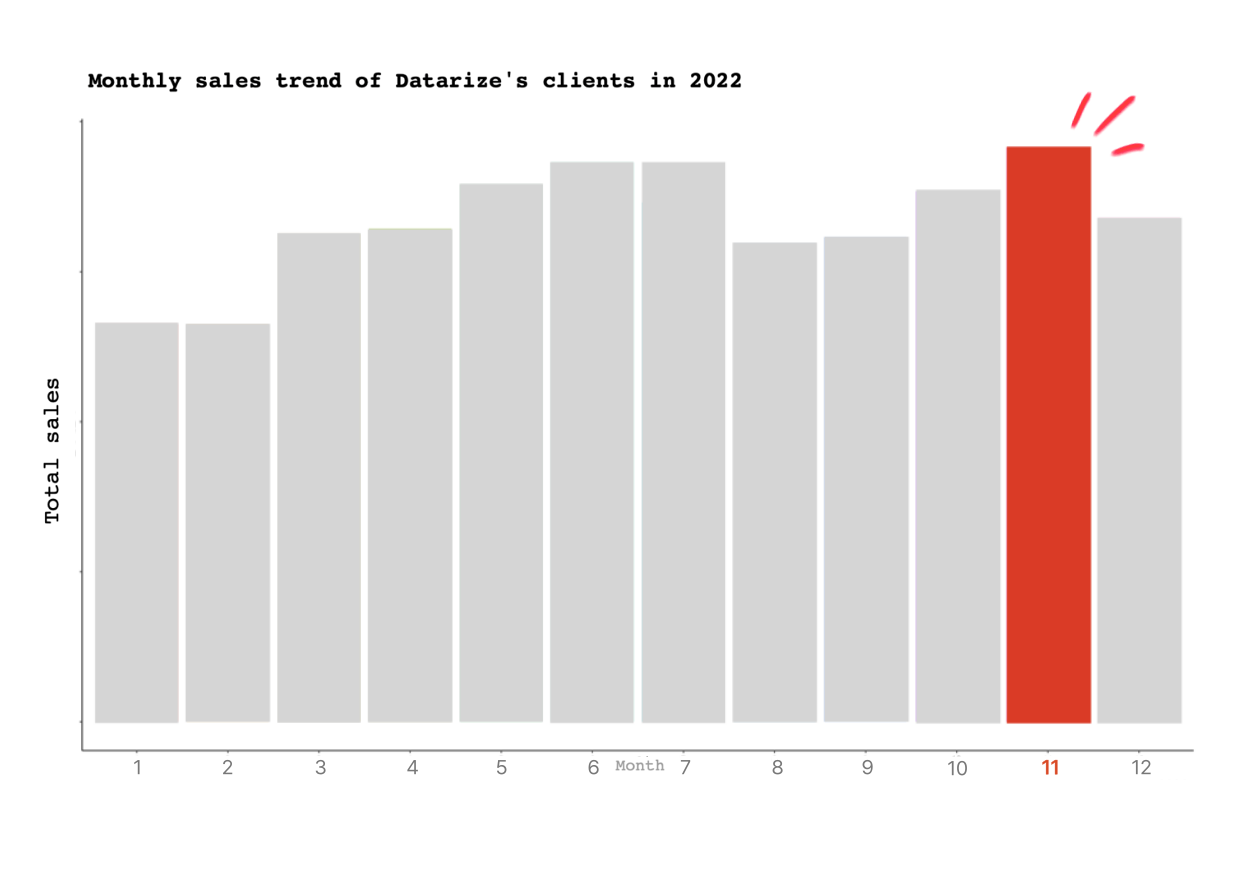 We are less than a month away from Black Friday, which is on November 24. You might be preparing for early events right now for this period. Black Friday is a special opportunity to generate the highest sales of the year, and we believe you are already immersed in more preparation than ever. Have you had the chance to review last year's customer behaviors, trends, and internal data during your preparations? Seasonal marketing, which takes place every year, benefits greatly from insights drawn from past performance. Therefore, examining 2022's data can guide you on when, to whom, what, and how you should approach this year's Black Friday. For today, we would like to share the strategies you should adopt for this year based on our analysis on the 2022 data.
*The data reference comprises 15,786,205,875 behavior logs collected from 665,607,818 visitors to stores using Datarize from January 1, 2021, to November 30, 2022.
When would be better to start preparing for Black Friday?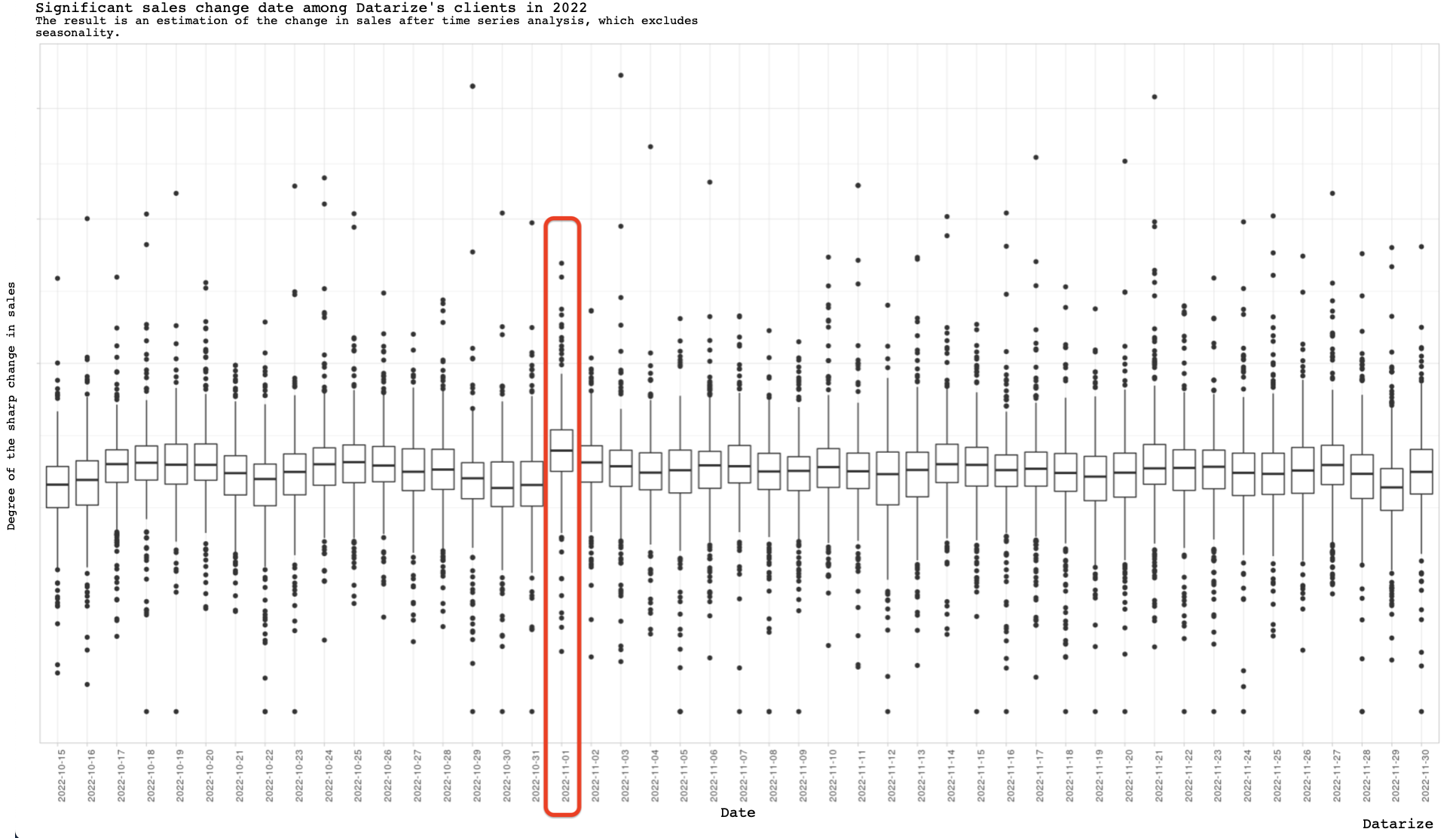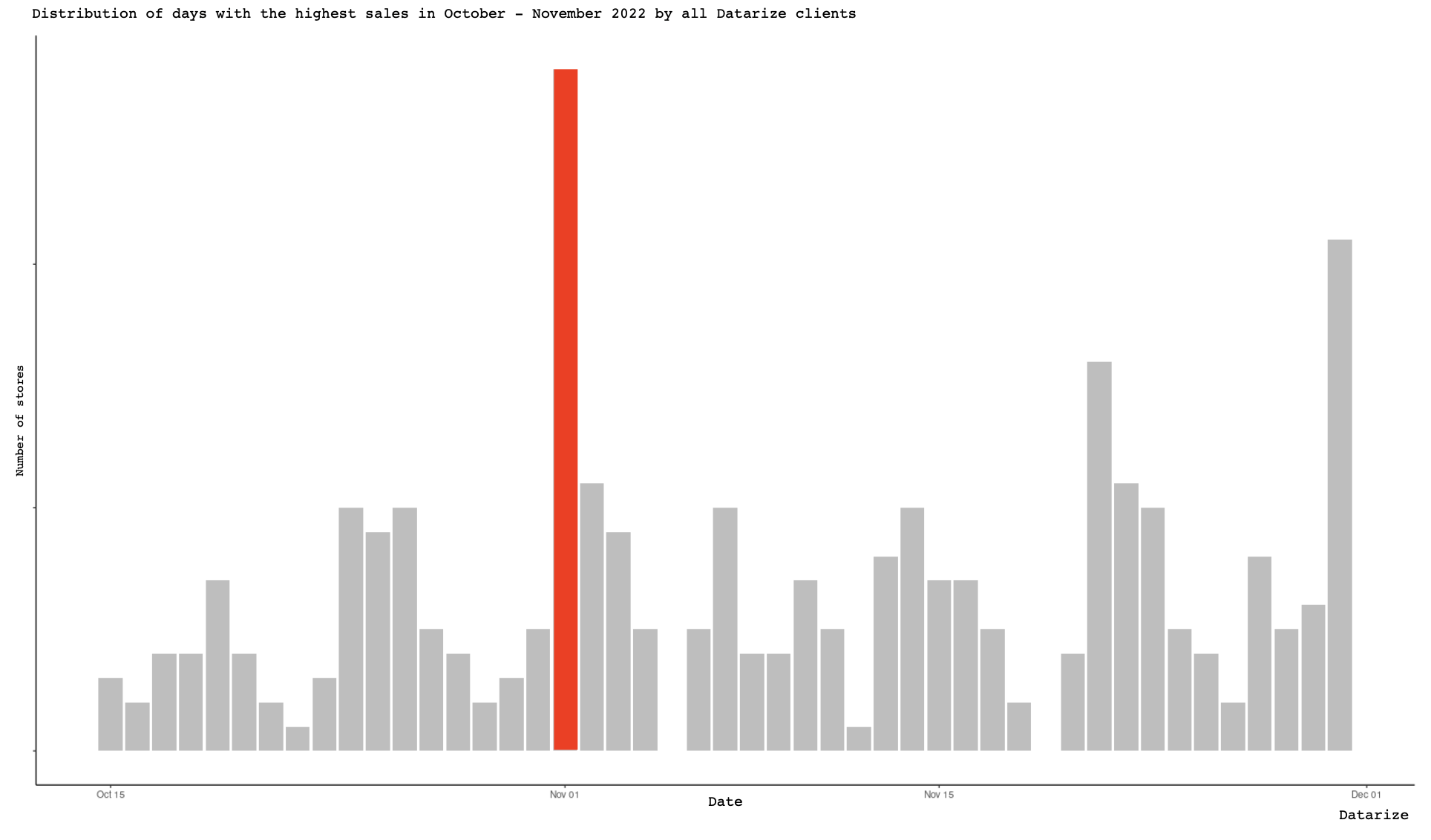 Timing is critical for any event, and this holds true for Black Friday events as well. While seasonal marketing has a set duration, determining when to start and when to close the campaign is essential. To pinpoint the right timing, Datarize examined the periods last year when sales drastically changed. These were November 1 (Tuesday), 21 (Monday), and 30 (Wednesday).

We also examined the fluctuations in search volumes. The peak days were November 21 and 15. November 21 corresponds with a significant rise in actual sales, indicating a period of high customer interest in Black Friday. It appears to be a sound strategy to start early Black Friday promotions on October 30, slightly before the spike in purchase volume on November 1. Holding another event before November 21 and November 30 could be in line with consumer psychology to maximize sales.
Here is one more tip for you!

Apart from Black Friday, the majority of stores experience higher sales on Mondays. Starting Black Friday promotions on a Monday could enhance their effectiveness. Consider targeting mobile shopping during the Monday morning while consumers are on their way to work.
Whom to target for Black Friday?

When reviewing last year's data, it seemed that the average purchase amount during the Black Friday period was higher compared to other times. Considering the discount rate, it is presumed that many customers made purchases at once for the items they had been hesitating about due to the price.

What particularly stood out was the higher proportion of the purchases of products that were added to the shopping cart compared to other periods. This could be interpreted as a behavior trend where customers tend to purchase products they had previously viewed during the sales period. Sending emails to existing customers about the products in their shopping cart or issuing coupons related to cart items might further increase the purchase CVR.
Which products will be the most popular?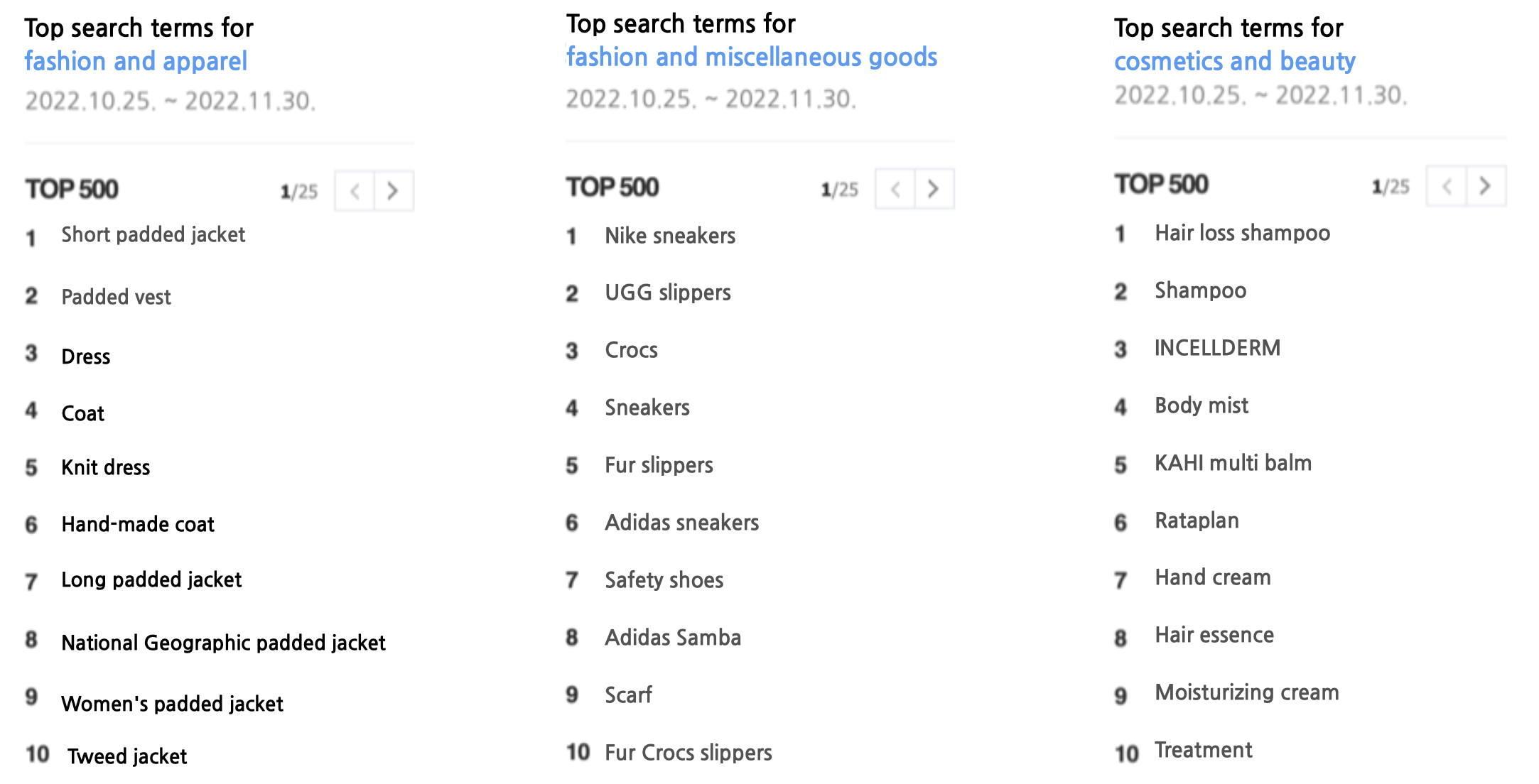 To figure out which products will be popular, examine the most searched items by customers last year. Analyzing the top 15 product keywords can help you make decisions on which items to mainly feature in this year's promotions.
What are essential creatives for Black Friday events?
1. Black Friday countdown creative

Launch a countdown advertisement before starting Black Friday sales. While it may not immediately increase the purchase CVR, it plays a significant role in capturing customer interest and enhancing brand recognition. Customers who are drawn in by the countdown creative are more likely to put the items they want in their shopping carts. For those who have reached the shopping cart stage, CRM marketing through channels, such as Friend Talk or app push notifications, can be utilized to effectively encourage purchases.
2. Early access creative

Consider utilizing "Early access" as your creative. This strategy can bolster brand loyalty among existing customers. Incorporating messages related to stock depletion can further encourage purchases.
3. Shopping cart reminder creative
As it is the period with the highest conversion rate from shopping cart to purchase, actively utilize the shopping cart reminder creative. Discounted prices can address factors that were causing customers' hesitation in making a purchase.
Looking at your store's data provides a clearer answer. Analyze it in the same way!
Was this content helpful for you? Then apply our learnings to gain insight of your own store. You will be able to understand the characteristics of your customers' responses during Black Friday. You can have more effective marketing this year with a strategy based on these characteristics.

1. Daily sales for October - November 2022: Identify the days with a steep rise in sales to set the Black Friday promotion period.
2. Average daily sales over the past year: Find the days with the highest sales to set the Black Friday promotion period.
3. Conversion rates by Funnel for November 2022: Identify the stages with the highest churns to prepare a campaign to prevent them.
4. Search volumes by product keywords for November 2022: Find this year's popular products based on product keywords that had high search volumes.
5. Campaign creative that received the most positive responses: Find the types of campaign creatives your customers like.